Step 1 – Choosing and Writing
Workshop 1: Finding a story (45 min)
The group (from 5 to 15 people) takes a tour of the different film sets. He then settles in the first workshop where he reads the instructions and democratically chooses a camera person. The group decides the film's genre and title, defines its characters and determines the plot.
Workshop 2: Writing the script (45 min)
The group members chart the action scene by scene and select props and costumes.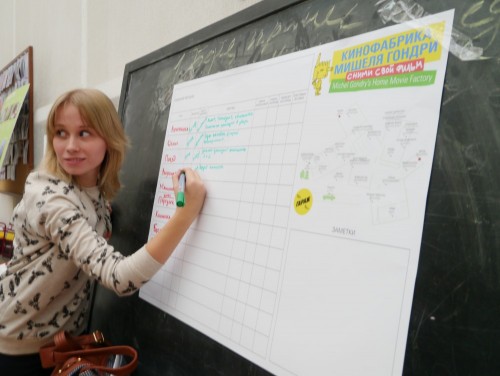 Step 2 – The shooting
Finally, using a small video camera they shoot their movie, in the chronological order, editing as they go.